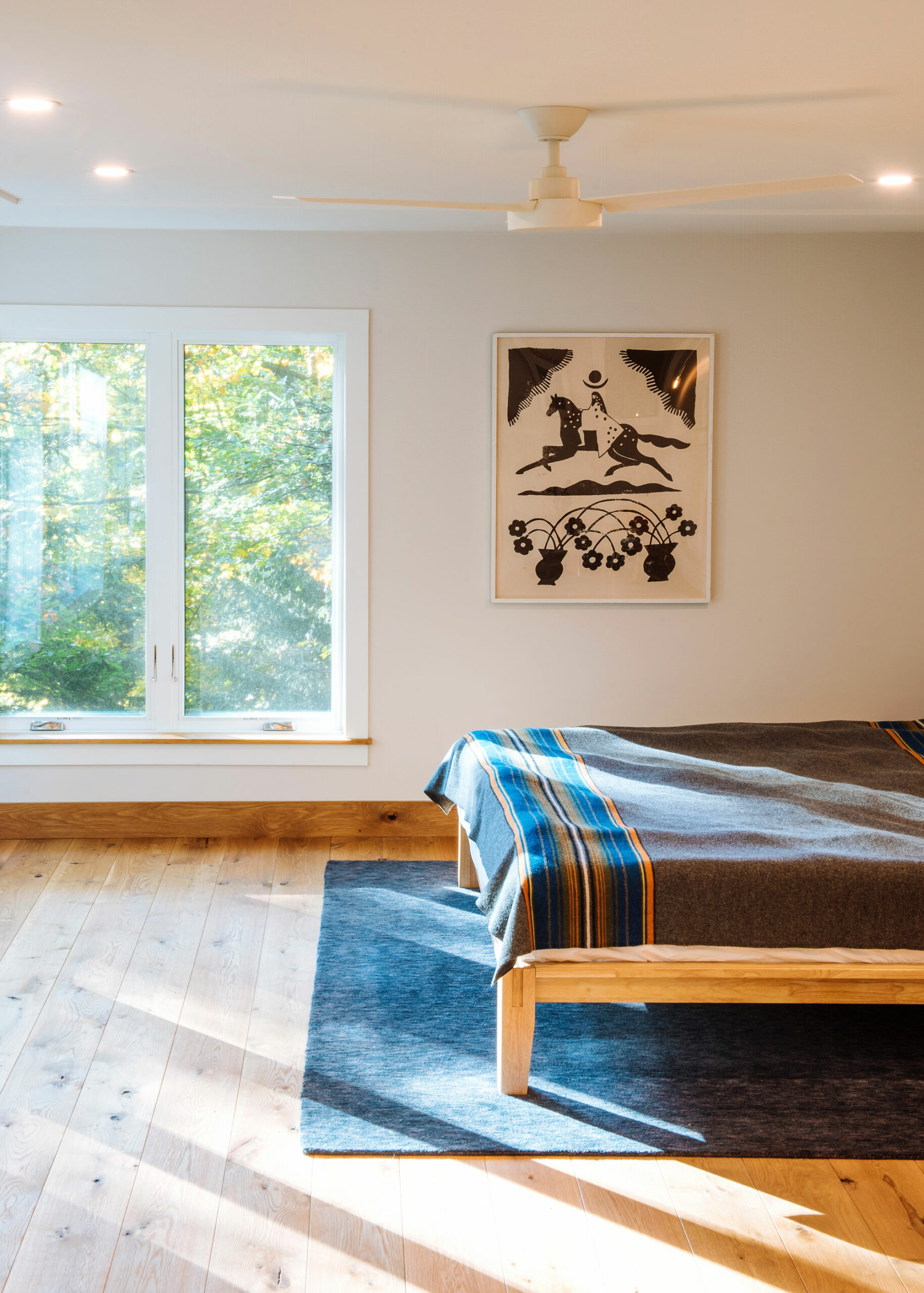 Case Study
Modern Japanese Addition
Jon Beer Contracting + Nils Fredriksen
The Project
Japanese inspired addition in the mountains
"My wife and I hired Jon to remodel our weekend house which was badly in need of a full gut renovation. Throughout the process. Jon was easy to work with, responsive and understanding and respectful of our budget. Jon and his team are also excellent craftspeople and really care about how to construct properly so they last. We couldn't have been happier with the end result and will continue to hire Jon and his team for future work."
- John Tapp
Master Bedroom Showcase
We designed this spacious master bedroom with a wall of glass to provide views of the Schunnemunk mountains all year round. We incorporated a number of minimal contemporary features like a curved, continuous curtain track that is flush to the plaster ceiling, a 25 foot long Runtal radiator nestled below the glass wall, in floor outlets and 8" white oak from Vermont Plank Flooring.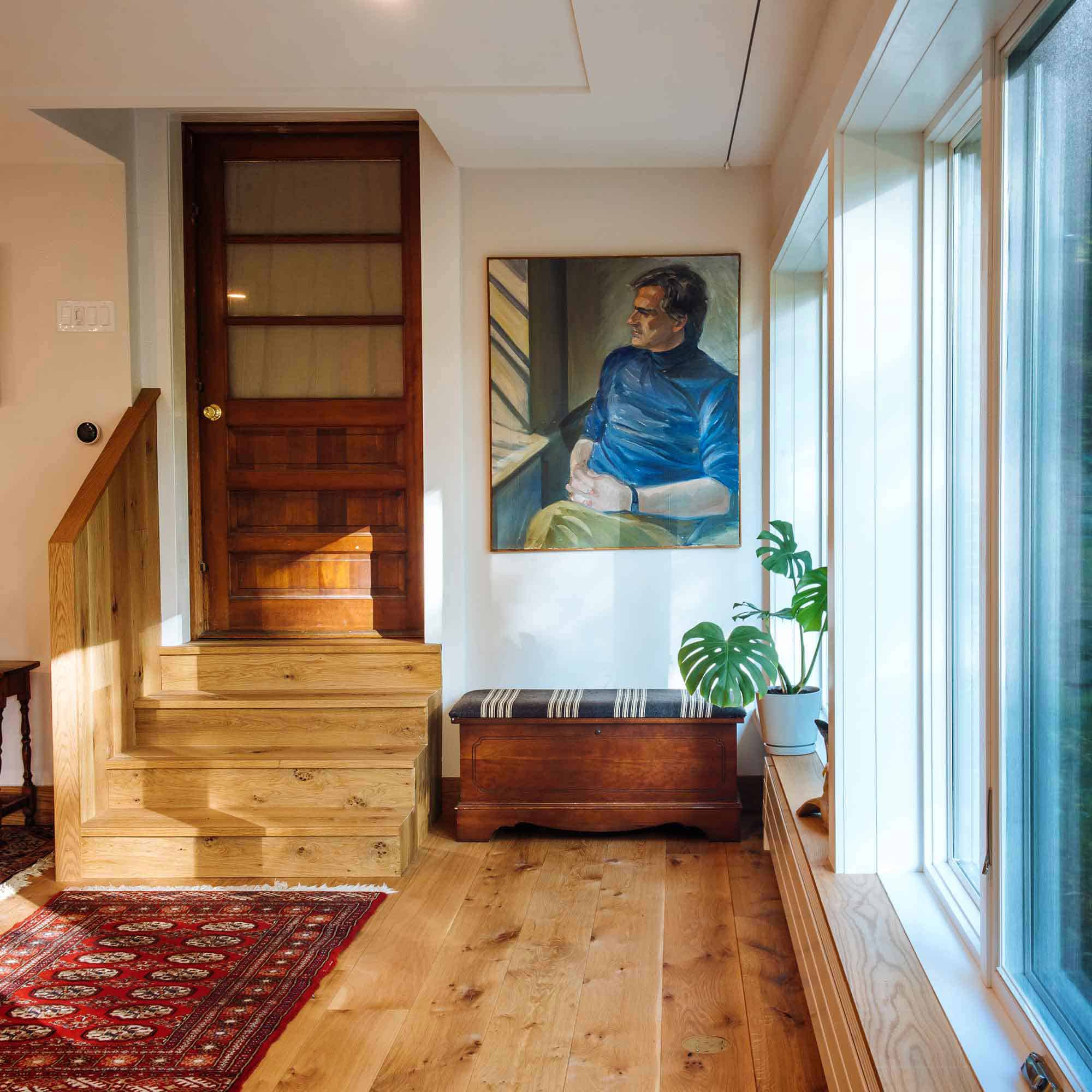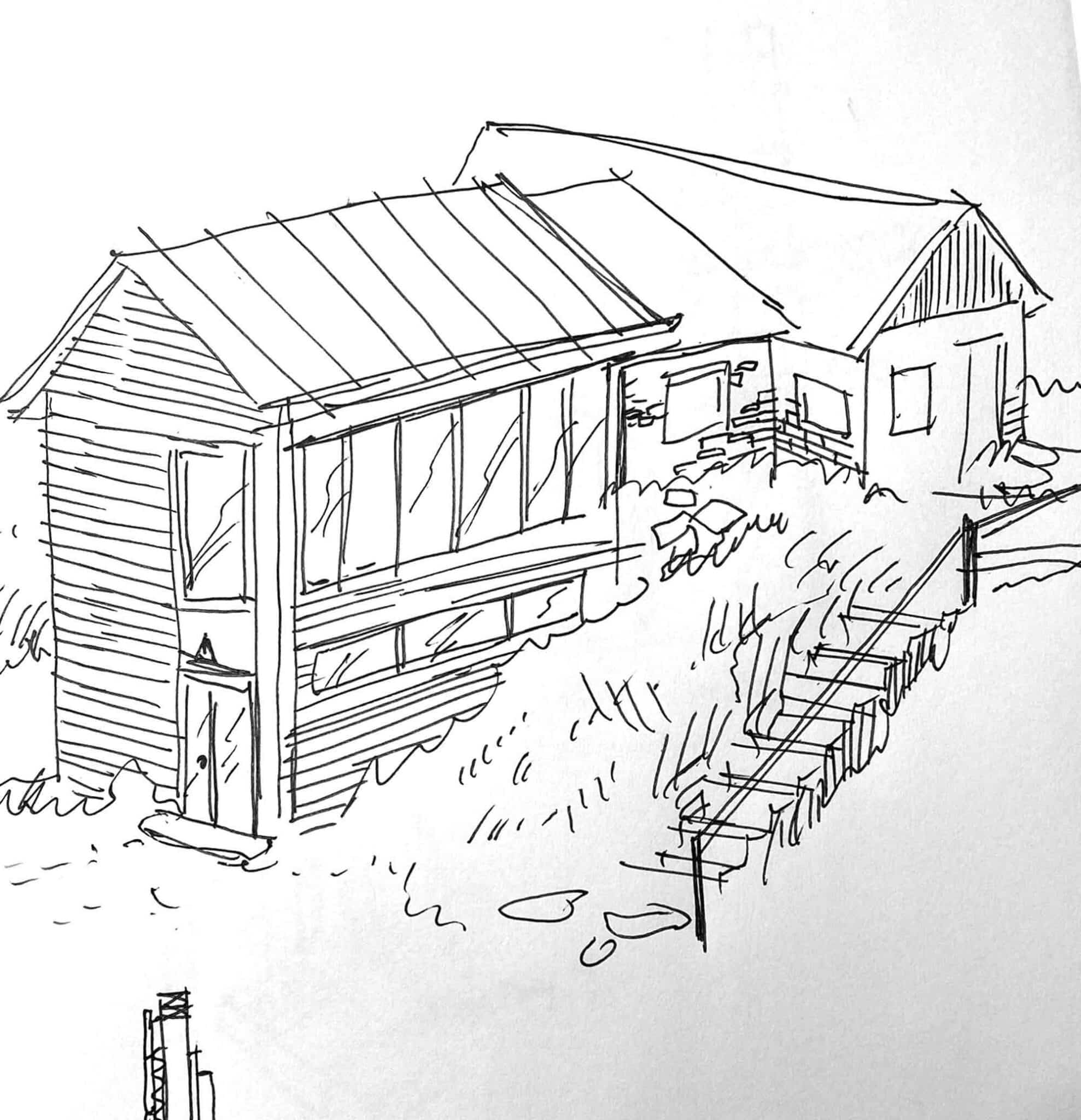 The process
The design process was a collaboration between Nils Fredriksen Architecture and Jon Beer Contracting. We sought to preserve the shape and orientation of the previous structure and update it both stylistically and functionally. We addressed water infiltration issues from the foundation up, improved insulation and incorporated advances in building science into the envelope. It's our belief that even if you don't see it the quality should be there. The exterior is clad in Shou Sugi Ban siding made of charred and UV treated cypress from Japan.

Planning for detail
We plan the most crucial details from the beginning of our projects – like this flush floor outlet. We knew it needed to be in the second floorboard so when framing and rough electrical happened we planned for that. Preparation and planning are the bread and butter of our design/build firm.