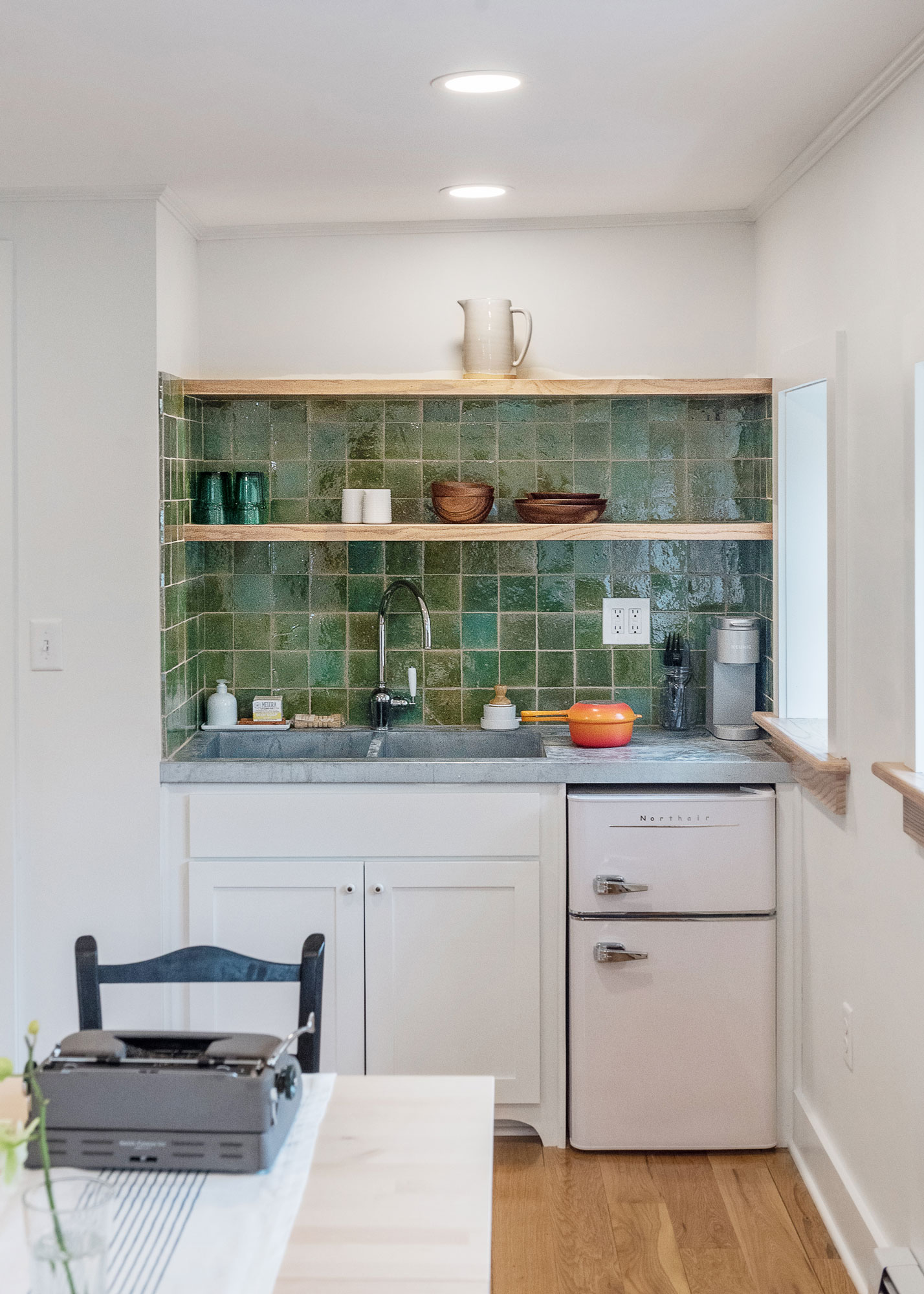 Case Study
Sparrow House Studio
Jon Beer Contracting + Nils Fredriksen
The Project
Cozy guest house for weekend retreats
"I couldn't be happier with Jon and his team's work restoring our 1850s Carpenter Gothic at Sparrow House NY. From the original design he provided, to his impeccable communication, customer service and attention-to-detail, I can't think of another contractor I'd rather work with. Restoring an older home, I was impressed with his knowledge, skill and creativity in approaching the challenges and quirks an older house presents. He was able to match the house's original charm in a way that far exceeded my expectations. Highly recommend and look forward to working with him again on future projects!"
- Sarah Peters
Sparrow House NY
A Space to Get Away
This space was designed to be a weekend retreat for both the owners and clients seeking some seclusion and privacy to both rest and work. Everything is multifunction and the space changes from work day to relaxing abode at night.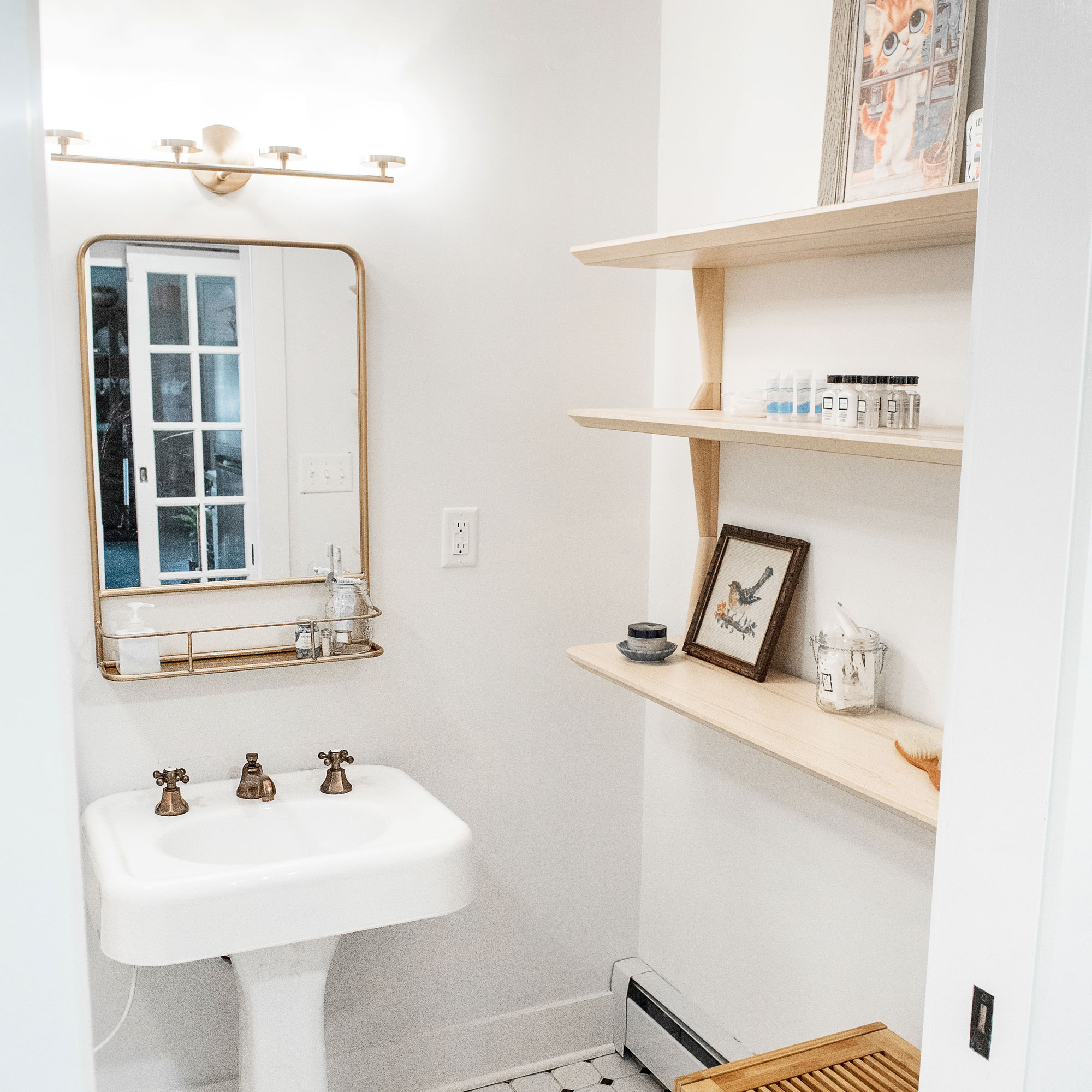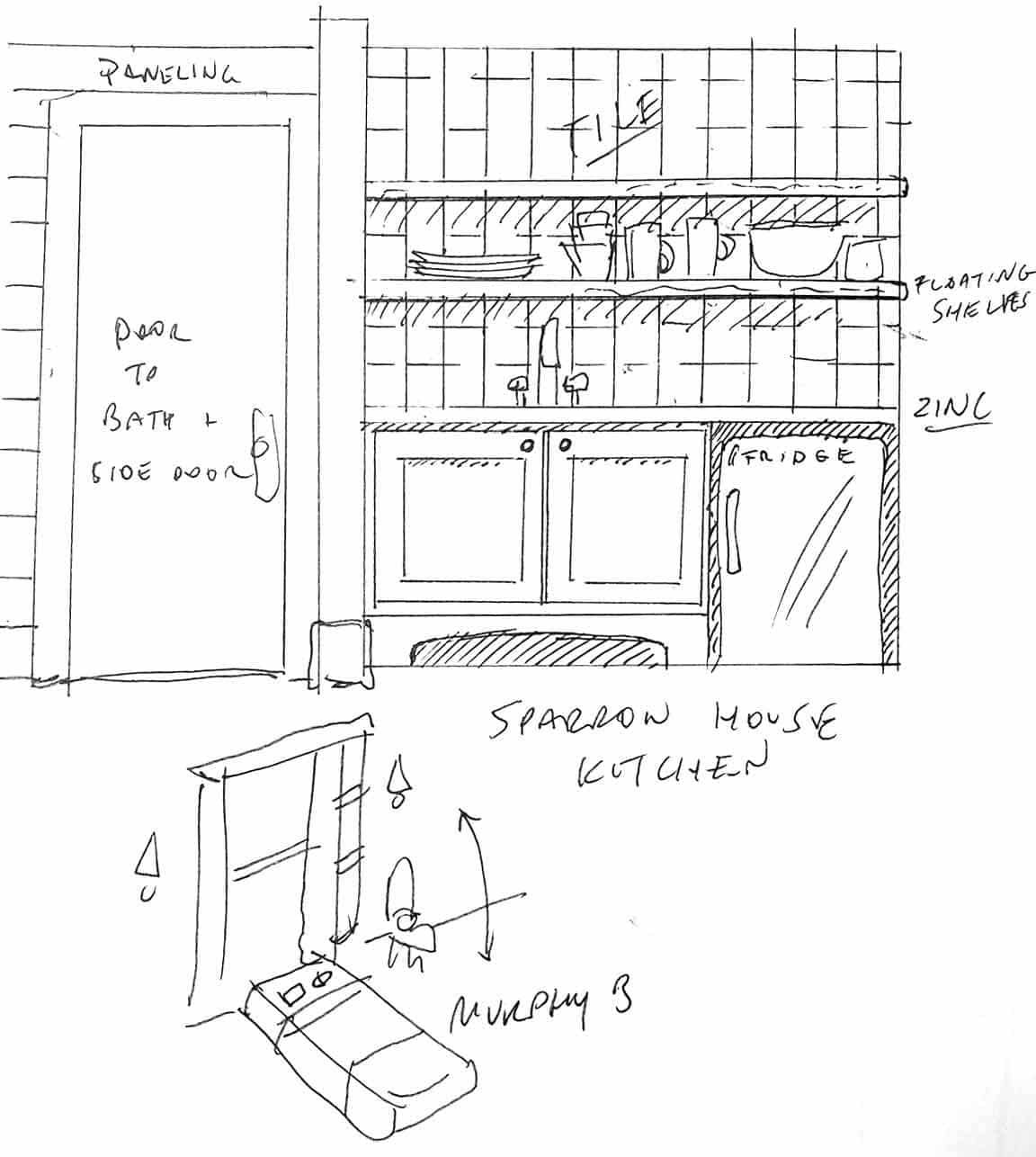 Custom from Start to Finish
Materials and design details were carefully thought out to strike a balance between the Carpenter Gothic aesthetic of the house and the clean lines of modern design. We salvaged the galvanized zinc sink from a local ReStore, used handmade tiles, and custom built the cabinetry and murphy bed. We took advantage of the deep masonry walls and let the window sills serve as decorative storage.

Multifunctional Spaces
At night you simply fold up the table and lower the handmade murphy bed to go from work mode to sleep mode. We designed integrated storage into the right hand side to function both as a bookcase and nightstand.